The material you choose is a major consideration when preparing to update a roof. Expense, durability, and ease of installation all come into play, not to mention the visual appeal a well-designed roof can lend to your house. The local climate and weather considerations are a lesser known --but essential-- factor that builders and homeowners must weigh as well. Asphalt, slate, tile, and metal are all viable options, but which will suit your home and the climate of the Twin Cities best?
Weather Conditions and Your Roof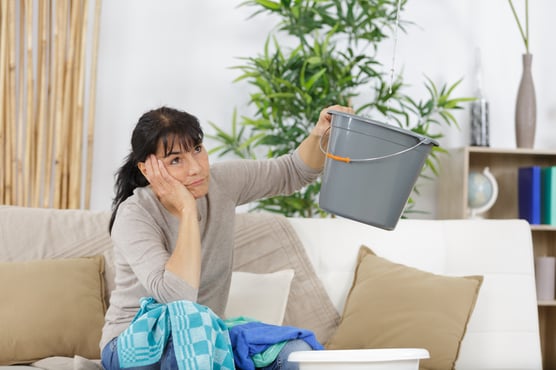 Roofing is a home's early responder in adverse weather conditions. When a roof's integrity is compromised it can allow moisture to come inside, opening your house to mold, mildew, and even more costly damage. Once a roof is in need of replacement or repair, a roofing company that knows the climate of your region is essential. Builders & Remodelers Inc. has been a proud provider of premium roofing materials and installation in the Twin Cities area since 1952.
The Twin Cities region faces a unique set of challenges when it comes to the climate. Due to its inland location and northern latitude, the Twin Cities experience some of the coldest weather in North America. At the same time, due to the southern location within the state and the urban heat island effect (elevated temperatures due to a comparatively high amount of human activity), the Twin Cities comprise some of the warmest areas in the state of Minnesota.
The Minneapolis–Saint Paul area also encounters many types of extreme weather, including high-speed winds, tornadoes, flooding, drought, heat, bitter cold, and blizzards. In 1998 the Twin Cities suffered its most costly weather event, with hail and wind damage exceeding $950 million in repair costs. It's vital when constructing or remodeling a home to take into account how the material you choose holds up against your environment.
Types of Roofing
Tile
Clay or concrete tile is one of the pricier options, but can last for a long time with little or no maintenance required. This makes it an attractive option for locations with milder weather; under the right conditions tile roofing can stay in its original condition for up to 50 years. However, tile proves too brittle and prone to breakage to be a practical option for locations with more severe weather, such as the upper mid west.
Asphalt
Asphalt shingles are a popular roofing option for good reason. Lightweight, inexpensive, and easy to install, asphalt shingles are made of fiberglass sandwiched between mineral-enriched asphalt and ceramic granules. Fiberglass lends a unique durability and the inclusion of asphalt makes the shingles waterproof. The ceramic granules color the surfaces and deflect damaging UV light. This is an important consideration, as the Twin Cities receive more sunlight hours in mid-winter than many other warmer parts of the country.
Asphalt roofing also has the benefit of allowing the homeowner a wide array of styles. Due to their unique construction, asphalt shingles can convincingly mimic the appearance of much more costly and difficult to install treatments, such as cedar, slate or wood shakes.
Metal
A metal roof can be made of steel, aluminum, copper, and various alloys. Pricing varies widely, copper being the most costly due to the characteristic patina it develops over time. Installation can be difficult, so choosing the right installer and factoring in labor costs is essential. A metal surface is more conductive than other roofing materials, so in weather conditions like those surrounding the Minneapolis–Saint Paul area, it's important to consider installing snow guards to protect against sheets of ice that might create a safety hazard. On the other hand, metal roofing is impervious to UV damage and the sun's rays are reflected off of your house in summertime, which means lower cooling costs. A metal roof is also one of the most long-lived of all roofing types, lasting on average 50 - 100 years.
Slate
Slate is another exceptionally durable roofing material. Famously, high quality slate roofing will last longer than the fasteners that hold it in place. After 100 years slate can even be recycled for reinstallation after servicing. Slate roofing consists of fine grained metamorphic rock cut into uniform segments. It's available in various sizes, thicknesses and finishes. Of all the types of roofs above it is one of the most expensive and difficult to install, but some architects argue the value and aesthetics are worth it -- just be sure to select a qualified contractor when coordinating installation for this roof.
Selecting a Roofing Company
Because we are unwilling to compromise on delivering an unparalleled result, here at Builders & Remodelers we only carry the highest quality roofing products made by leaders in the industry; GAF, Tamko, CertainTeed, Atlas, and Owens Corning.
Since our founding in 1952, Builders & Remodelers Inc. has served tens of thousands of customers throughout the Twin Cities area. We offer easy financing with absolutely no down payment and no payments for a year, with the peace of mind that your roof will be installed right. We guarantee our workmanship on every roof we install for a lifetime.
To learn more, call us at 612-425-1987 or complete our online form to request a free in-home consultation.