Thanks to evolutions in the manufacturing and design processes of windows, homeowners have more choices today than ever before. While this selection is convenient, it also means more decisions need to be made. Typically, factors such as style, aesthetics, energy efficiency, durability, and the ROI of different window types all come into play during the decision process. The bottom line is that choosing the right replacement windows can depend on a lot of different factors. That's why it's important to understand the available choices.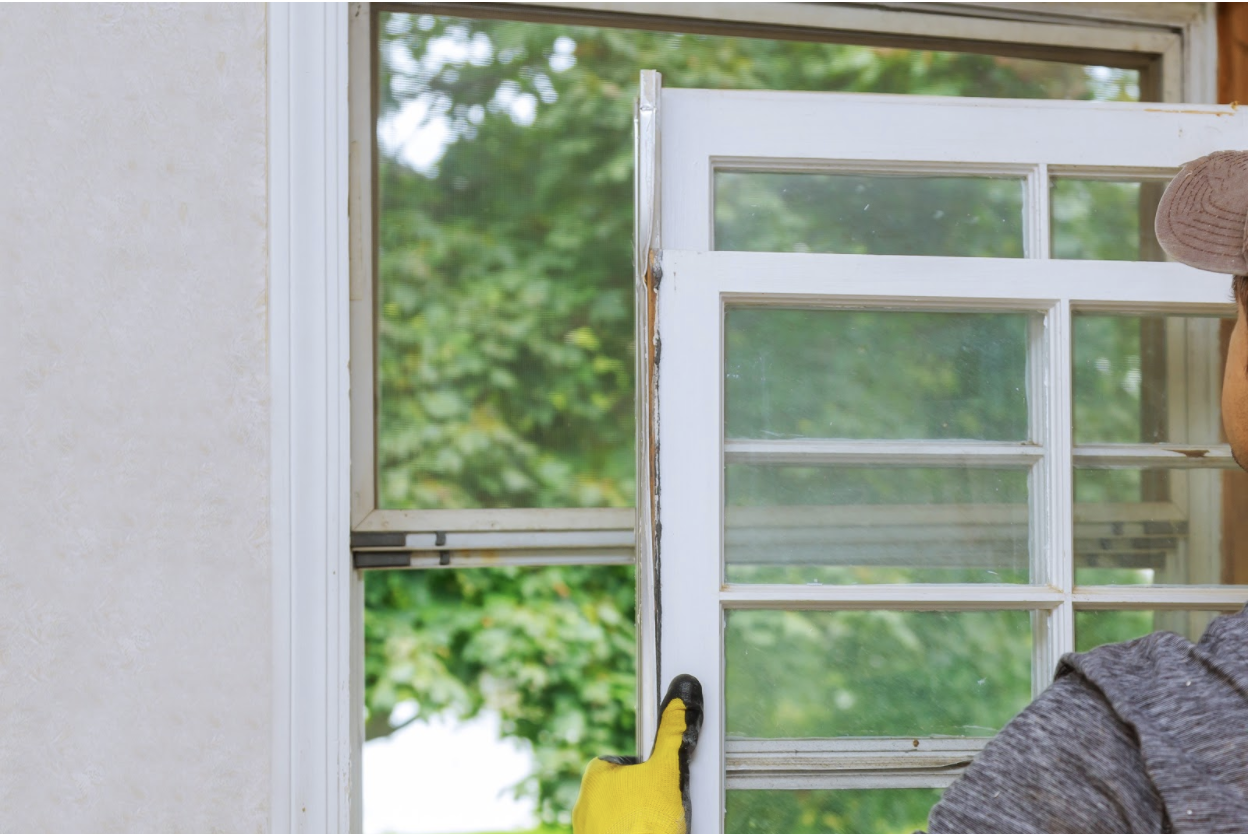 Casement Windows
Casement windows are attached to their frame by hinges, and are known for their security and durability. All four sides on a casement window can seal directly into the sash when locked, allowing for increased insulation and protection. At Builders and Remodelers, each of our casement windows are constructed with superior quality stainless steel hardware to ensure durability, as well as a multi-point locking system for improved security.
There are a number of additional benefits to casement windows, including their ability to perform well against wind, rain and snow. Casement windows also offer an unobstructed view of the outdoors, and can open at a 180 degree angle for maximum ventilation in the summer. Casement Windows also feature a design versatility that allows them to be mixed, matched, and customized to fit the exact preferences of a homeowner.
Picture Windows
Picture windows are large, stationary windows made of a single pane of unobstructed glass. Picture windows are designed to provide a homeowner with a great view, maximum light, and solid insulation. Picture windows embody a sleek, modern design, and help maximize space. Meanwhile, since they don't open or close, picture windows are very easy to clean.
They are one of the most design-friendly and customizable windows on the market, and panes of glass can be custom fitted to match a homeowner's exact specifications- ensuring the perfect compliment to any design or space. Furthermore, implementing a picture window with a good U-Value and SHGC rating can help create a beautiful, energy efficient focal point. Meanwhile, the fact that the windows do not open or close also means that their installation should prioritize a tight, firm seal at the edges. Our team has installed many picture windows across Minneapolis, and their experience helps ensure maximum insulation and return on investment.
Slider Windows
Slider windows are windows that slide. Typically, one window will be fixed, while the other is fashioned to slide over top the existing window in order to open it. In other cases, both windows may be fashioned to slide. Slider windows improve interior design, and have an easy open/close functionality. They can be cleaned from the inside of a home, and implement a more modern aesthetic. Our slider windows are great for ventilation, and come complete with multi-cavity construction for stability. Pairing them with an energy efficient glass or even impact glass can result in a quality, appealing product that's durable for years to come.
Slider windows are also very low maintenance, and are made up of only a few components, ensuring durability and longevity. Cleaning out a slider window typically will just involve a mild cleaning of the frame, and the application of a lubricant or cloth to wipe dirt from the track. The window can also be opened as wide or as small as a homeowner desires, providing easy control over airflow and ventilation.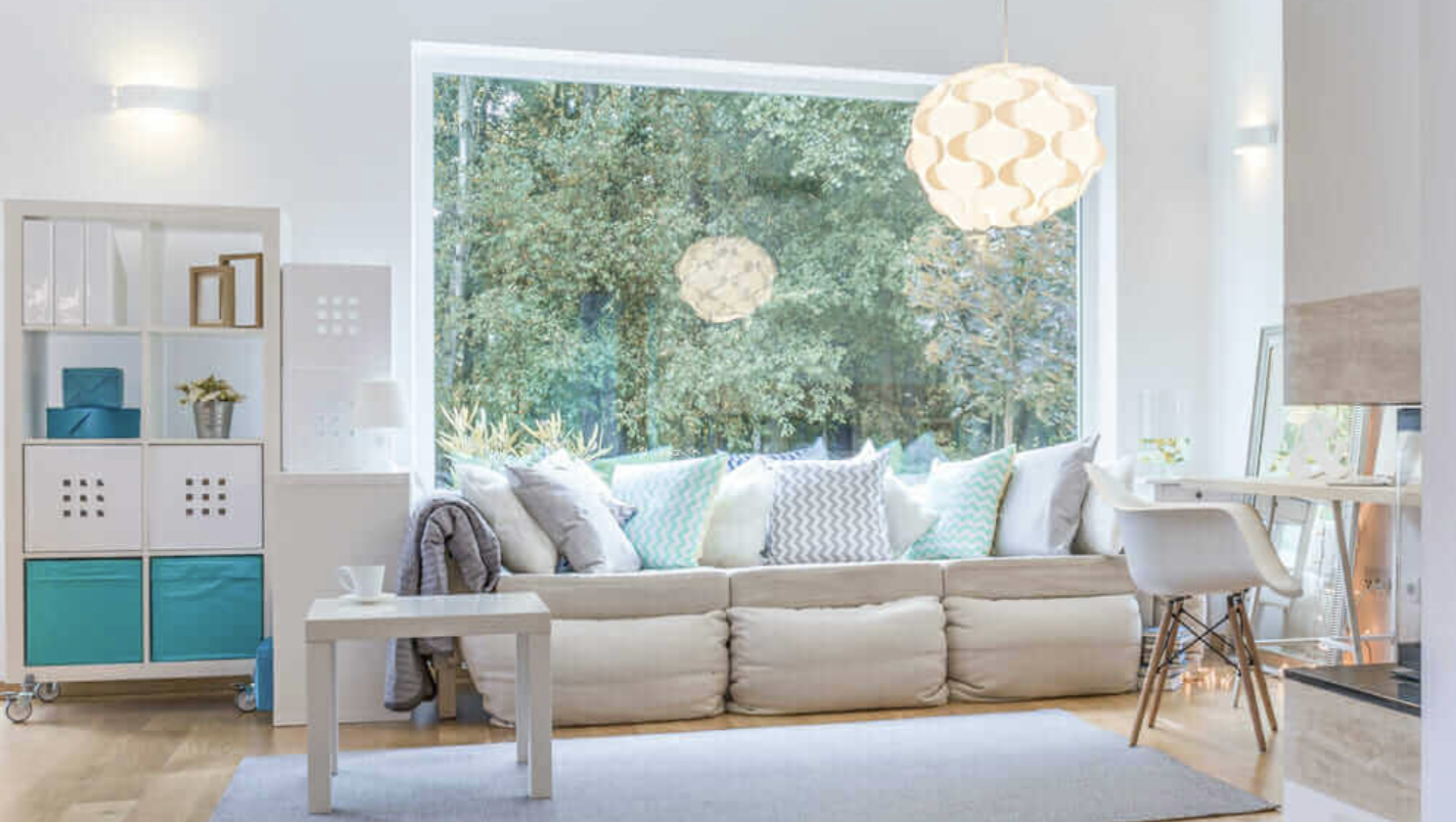 Window Comparisons
While some window designs have no comparable alternative, some homeowners may be stuck between similar styles. In these cases, it's important to understand the true differences between the two options, as they may ultimately impact your home. Some of the most common window comparisons are Bow vs Bay windows, Single Hung vs Double Hung windows, and Awning vs. Hopper windows.
Bow Windows vs. Bay Windows
Bow and Bay windows are some of the most design friendly and aesthetic styles available for a homeowner. Both windows extend outward from the home which helps to maximize interior space, while also providing a unique exterior aesthetic. Both windows will also offer more exterior light, and a picturesque view for a homeowner. Implementing glass panes with glazing, a good SHGC rating and a solid U-Factor, can ultimately improve energy efficiency for a home as well.
However, while the two window styles may look similar, there are some important differences between the two. Bay windows, for example, are composed of three windows, while Bow windows, are composed of four or more. This curve of four windows forms a semicircle. Bow Windows are also known for letting in even more exterior light than Bay Windows are. Like Bay Windows, Bow Windows contain a small pocket of interior space that is perfect for a sitting chair, or intimate viewing area. However, that area will often be larger in a Bow window than in a Bay window. Bow windows also possess the unique ability to wrap around corners.
Single hung vs Double hung windows
Single and double Hung windows are often compared due to their similar appearance. Both windows are durable, customizable, versatile and relatively easy to clean. These factors, combined with their cost efficiency, have made them some of the most commonly used windows in the nation.
However, there are some sizable differences when it comes to the functionality and efficiency of the two. On a single hung window, only the lower part of the window will slide to open, while the top remains fixed in place. On a double hung window, there are two operating sashes that allow for air ventilation. The single operable sash in a single hung window is the one that will tilt in for cleaning, while both sashes can be cleaned in a double hung. Some of the main differences between single and double hung windows also come in the form of energy efficiency. The fact that double hung windows have two sashes instead of one provides a homeowner with increased control over ventilation and airflow. Meanwhile the U.S. Department of Energy reports that homeowners can expect to save dollars every month on energy bills by simply replacing their outdated single hung windows with new double hung ones.
Awning vs. Hopper Windows
Awning and hopper windows look incredibly similar from the outside of a home, and are often incorporated in similar physical locations as well. Both windows are rugged, stylish, secure, and dependable. They are both hinged, allow for control over air ventilation, perform well against the elements, and are used for privacy and security. Awning and hopper windows can also be incorporated at either high or low levels of a home, such as up high in a basement or down low on a first floor. They are also efficient at blocking grass, rocks, and other debris when propped open. Both can also be used in conjunction with larger windows to create a unique design. Full perimeter pressure seals can also help reduce external noise.
A main difference between awning and hopper windows is that awning windows are typically hinged at the top and will open up and out, while hopper windows are typically hinged at the bottom and will open down and in. This difference will also allow an awning window to remain open when it rains.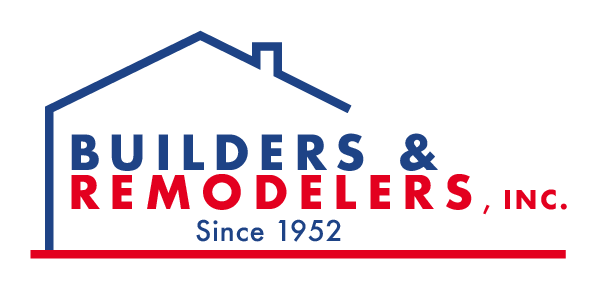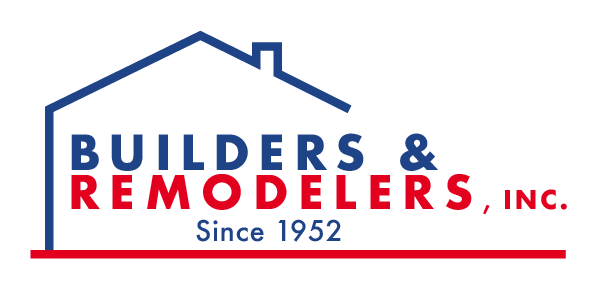 Install Replacement Windows
Builders & Remodelers' years of window industry experience has helped us to find and offer the most energy-efficient and low-maintenance windows available on the market today. The crews from Builders & Remodelers who perform custom home window replacement installations are all licensed, bonded, and insured, as well as full-time dedicated employees. This helps to ensure that a homeowner receives the perfect installation every time. Reach out Today to take advantage of our free quotes, or read our customer testimonials to learn more.