Choosing the best replacement windows for your home is no small decision. Not only does window replacement rank as one of the top home improvement projects in terms of ROI, but it also results in a widespread upgrade to your home. Windows have an immediate impact on ventilation, insulation, energy efficiency and resale value. So it's important to pick the right one. That being said, Vinyl windows are one of the most extensive, versatile, energy efficient and widely implemented windows in the nation. However, they've been around for decades, allowing competing window materials such as Fibrex and Composite to emerge. But are these options truly superior to Vinyl windows? The numbers say otherwise.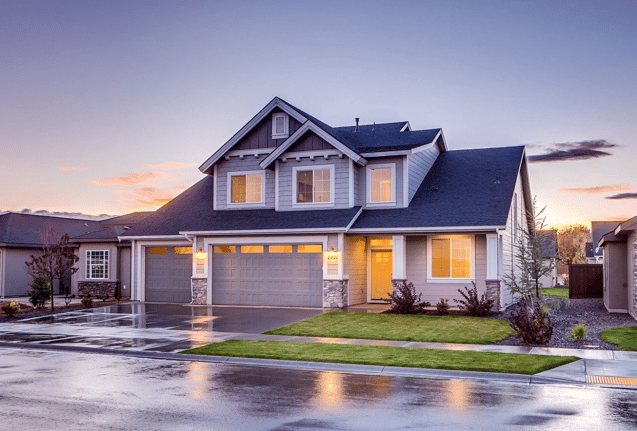 What are Fibrex Windows?
Fibrex Windows are Andersen's exclusive Vinyl-alternative windows. They're composed of Fibrex, which is a similar material to vinyl in terms of cost. Fibrex is made of Ponderosa Pine wood fiber and a thermoplastic polymer, and was originally created using leftover sawdust as a way to ensure the company re-used all of their raw materials. They wanted to create a product similar to fiberglass, molding a strong material that can maintain design versatility. And thus, the Fibrex window was born. Today, Fibrex is utilized in most of their windows.

Cons of Fibrex Windows
The first negative of Fibrex windows is that they're only 60% PVC. PVC stands for polyvinal chloride, and it helps to reduce wood rot while maintaining material strength. Another drawback to Fibrex Windows is that they carry the same insulation properties as Vinyl windows, but can cost over 3 times as much. For a window that costs so much more, one would expect insulation capabilities to match. Yet Vinyl is just as effective. Vinyl windows also grade out higher than Fibrex windows for thermal conductivity. Thermal conductivity is the measurement of how much heat a window will conduct, raising internal temperature. Having a high level of thermal conductivity will inevitably lead to an increase in home energy consumption, raising cooling costs in the summer months.

Another drawback to Fibrex windows can be found in the warranty. Fibrex windows are guaranteed to last 10 years under what they deem to be normal use. Since these windows are exclusive to Andersen, this means you're on the hook with them for any breaks, repairs or expenses that are deemed to fall outside "normal use." The fact that Fibrex windows are exclusive to Andersen also means far fewer options for a consumer. Bottom line, if you want Fibrex windows, you're restricted to Andersen, and Andersen alone.
What are Composite Windows?
Composite windows are made from composite material. They combine wood products with laminated lumber products. Composite windows have been gaining a lot of consumer traction in recent years, as the frames pair the strength and stability of wood with the rot-resistance and minimal maintenance requirements of vinyl. They also greatly resemble wooden windows, making them a popular option for older homes. However, it's important to remember that every window manufacturer combines their own products within a composite window. This means quality and consistency will always vary from company to company.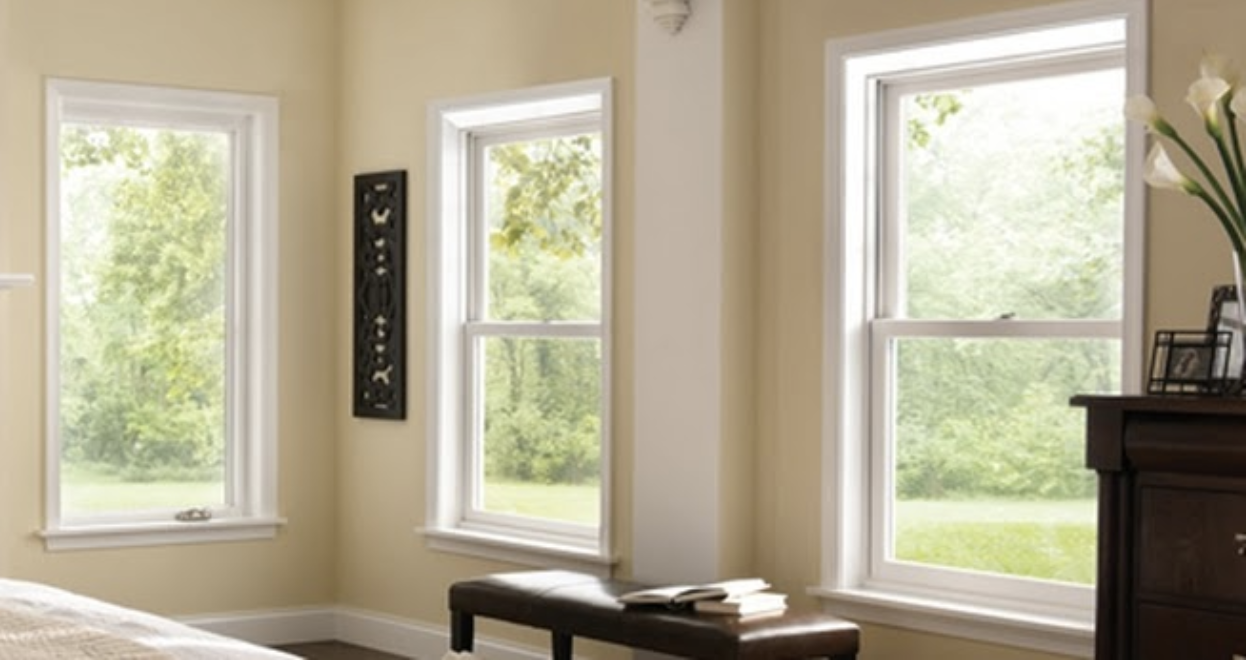 Cons of Composite Windows
The first major drawback to Composite windows is that they cost far more than Vinyl Windows do. However, Composite windows don't contain PVC, the naturally insulating material utilized in Vinyl windows. This means their energy efficiency is actually comparable to that of Vinyl. Ultimately homeowners will end up spending a greater amount of money on Composite windows, without seeing an increased return on investment. Another problem is that Composite windows tend to perform poorly when matched up against wind and hail, which can be a major issue for homeowners in the Mid-West. Vinyl windows, on the other hand, are incredibly durable, and built to withstand Midwest winds and weather.
One shared positive of both Vinyl and Composite windows is the fact that they are both known for being easy to clean. However, the fact that Composite windows come in an extensive variety of styles and materials means this can vary depending upon the distributor. Another distinction is that while both windows can be designed and customized easily by a homeowner, Composite windows are painted, while Vinyl windows have their color baked into the frame. This allows Vinyl windows to hold their color far longer than Composite windows, ensuring a homeowner doesn't have to spend money in a few years to have it re-colored.

Another factor to consider as a homeowner is the raise in home value associated with each window option. While the national average window replacement yields a 70% ROI, Vinyl windows ultimately yield a near 78% return. This has to do with the fact that Vinyl windows are cheaper than Composite ones, yet still maintain the same energy efficiency and storm protection. They're also easy to clean across the board, no matter the distributor, and represent a greater Return on Investment than average window replacement.
Choose Vinyl Windows
Builders & Remodelers' years of window industry experience has helped us find and offer the most energy-efficient and low-maintenance windows available on the market today. The crews from Builders & Remodelers who perform custom home window replacement installations are all licensed, bonded, and insured, as well as full-time employees. Our vinyl replacement windows are also Energy Star-rated and boast a .16 U-value (a measure of thermal transfer), which is the lowest available in the industry. Reach out Today and let's get to work!